HSE adminstrative inefficiency threatens safety and choice of heavily pregnant people.
Pregnant women who have been clinically approved for the HSE s National Home Birth Service by midwives and obstetricians in Dublin Mid Leinster are being denied care because a HSE administrator has not signed the appropriate paperwork.
Heavily pregnant women have contacted AIMS Ireland detailing their experiences. The issue is not a clinical or medical one, but an administrative one.
The administrator dealing with these issues has not completed paperwork for over twenty women since March. Meanwhile, these women are getting more pregnant and not recieving care. AIMs now understands that the administrator in Dublin Mid Leinster is retiring this week without replacement.
We have written to the HSE as a matter of urgency, seeking clarification and asking for this situation to be resolved, but our email has so far not been acknowledged or replied to. Emails from the women in question have also not been responded to. by the HSE.
Our email is reprinted below in conjunction with an email from one of the women in question.
We call on the HSE to resolve this as soon as possible.
20th July 2020
To: Head of Community Operations HSE Head of Community Area 8 HSE
Dear David and Pat,
I am writing to you in my capacity as Chair of AIMS Ireland, a patient advocacy service for Maternity Service Users in Ireland.
We have recently recieved several communications from women who are planning a home birth with The HSE National Home Birth Service in Dublin Mid-Leinster.
They, (over twenty of them to the best of my knowledge), have followed the usual protocols and risk assessments laid out as part of The National Home Birth Service, and have been clinically passed as suitable for home birth care by local obstetric and midwifery services.
They now require formal "signing off" as recipients of HSE National Home Birth Service care, thus enabling their HSE Home Birth Service midwife to be allocated and indemnified.
It would appear that the DMO for Dublin Mid Leinster, Anne Clarke, who is responsible for this task has not carried out such sign-offs since March 2020. So a back log has now ensued. It would also appear that Ms Clarke is retiring this week with no replacement, so the sign-offs remain outstanding.
Pregnant people now very close to their due date are currently in limbo. An unsafe and satisfactory situation. 
I would like to know 1. Who is accountable for this situation?2. What the decision making process was that led to this situation?3. What the evidence base is for not replacing Ms Clarke?
Finally, I would like an assurance that this administrative process be regularised ASAP, with sign-off being undertaken by another DMO or similar, until this situation in DML is resolved.
Given this situation involves heavily pregnant people, I would appreciate a  reply and action by the end of this week.

Kind regardsKrysia Lynch
Chair Aims Ireland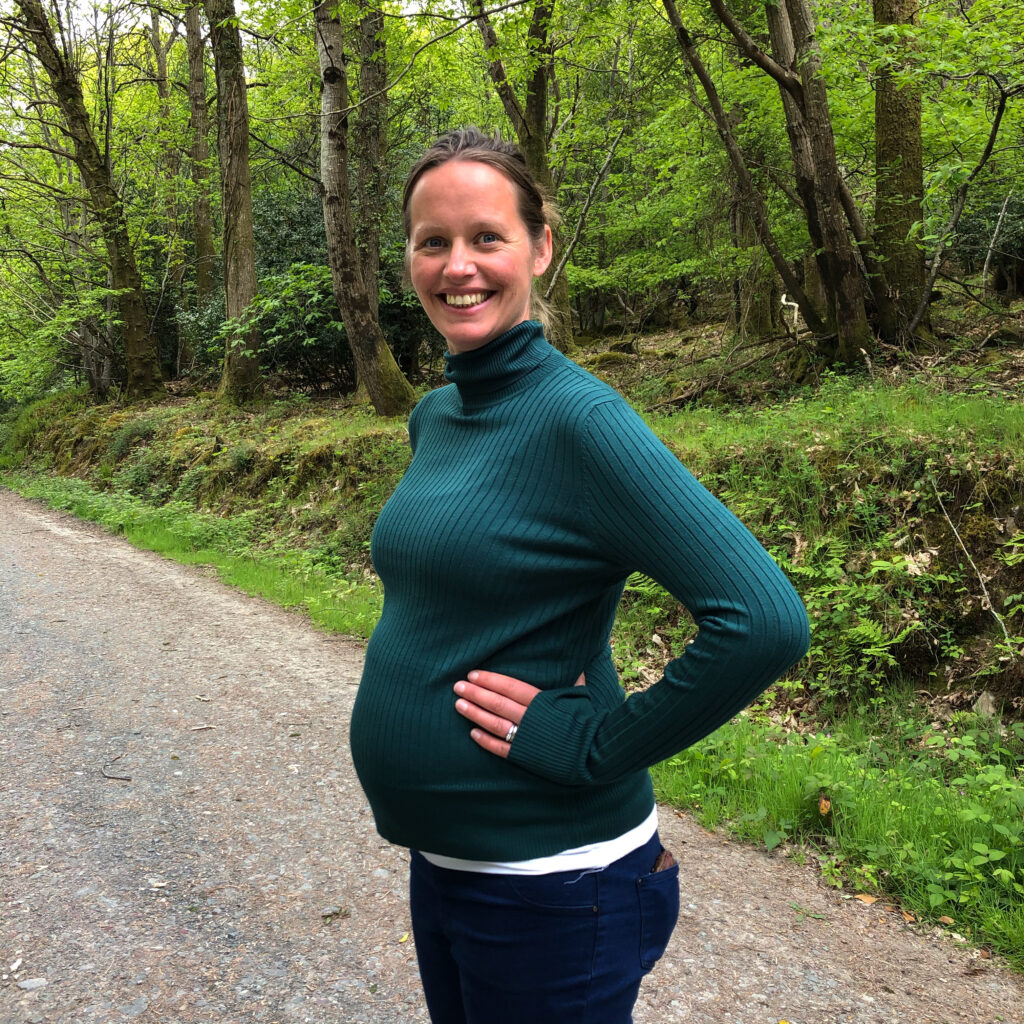 Letter from Pregnant Mother to HSE management regarding the provision of homebirth services.
To whom it may concern,
I am writing to express my anger and absolute disgust at your poor service, lack of communication, and apparent disregard for Irish women, their babies, and families.
I am a fit, healthy woman with no medical issues. I have been previously assessed and deemed suitable for homebirth by both a registered midwife and a consultant obstetrician at a Dublin maternity hospital. However, I have just been advised by my midwife that my home birth has not been cleared for "approval" by your management team, along with twenty or so other women in the area, and many more who are trying to access the service currently.
I have been fully committed to having a home birth since I learned of my pregnancy and applied for home birth services several months ago. I sent in the required paperwork for "approval" for homebirth to you, following my booking visit at twenty weeks of pregnancy. I am currently thirty-four weeks pregnant and have had no response. You have ignored ongoing efforts by me to contact you by phone. I have been advised that the usual turnaround time for approving this paperwork is two weeks, not three and a half months. I understand that some of you are now leaving/have left your posts with no communication with the women such as I who directly depend on you for access to maternity services.
How dare you have such disregard for the women and babies under your care? I think you are an absolute disgrace to Irish women and families and have a lot to answer for. The fact that people who have never met me and have not clinically assessed me have the authority to decide on my access to healthcare makes me beyond furious.
How dare you jeopardise my choice, my rights, and those of my family in securing the best outcome for my baby? I have no interest in birthing in any Irish hospital unless there is a legitimate medical emergency. You now effectively force me either to choose this option or have an unassisted birth. Both of these options scare me and place me, a heavily pregnant woman with previous trauma due to negative experiences, including misdiagnosis and excessive medical interventions at an Irish maternity hospital in my last pregnancy, at risk psychologically and physically.
You are also placing the jobs and livelihoods of homebirth midwives at risk. The very women who dedicate their lives to support healthier outcomes for Irish women and families. How dare you. What is wrong with you? How is it that you are even in the jobs that you are in? You should be ashamed of yourself.
The fact this is occurring at a time when more than ever, women are seeking home births is beyond me. I assume the following, (with the awareness that I may be assuming too much). You are aware of the evidence for home birth over hospital birth. You know it results in better outcomes for well women and babies. You know it is cheaper for services and the economy at large. You know it is safer in terms of infection control and reducing the risk of the spread of COVID 19. You know it keeps families together at this precious time.
Why then the silence? Why are you ignoring women? Why the complete lack of compassion? Why are you placing us and our families under huge stress and at risk of poorer outcomes?
It disgusts me that I am even writing this email. That I am spending time and energy in the final weeks of my pregnancy in a one-sided argument with people who I have never met, in an attempt to obtain access to a service that I'm entitled to. I am so angry. I wish I could stand in front of you right now so you could experience the effect your incompetence and lack of care are having rather than hiding behind your desks and your unanswered phones.
I will be taking this complaint further if I do not hear back from you. At the very least I expect an explanation. A response in writing that clearly explains why this is happening and your rationale for completing failing me and many other women as service users. I intend to share your response far and wide so I encourage you to write it carefully. I have also encouraged other women who this is affecting to write to you to share their views.
Please get back to me as soon as you can.
Jen Wild
Rathdrum
Co Wicklow